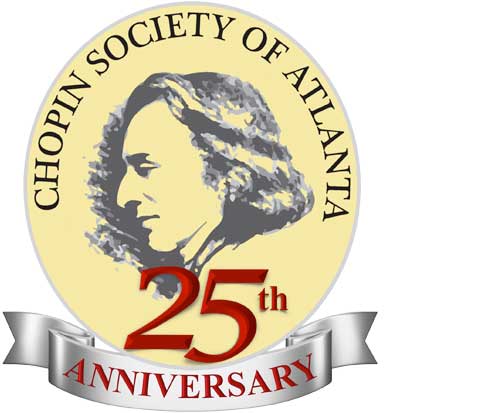 Copyright © 2002 - 2018 Chopin Society of Atlanta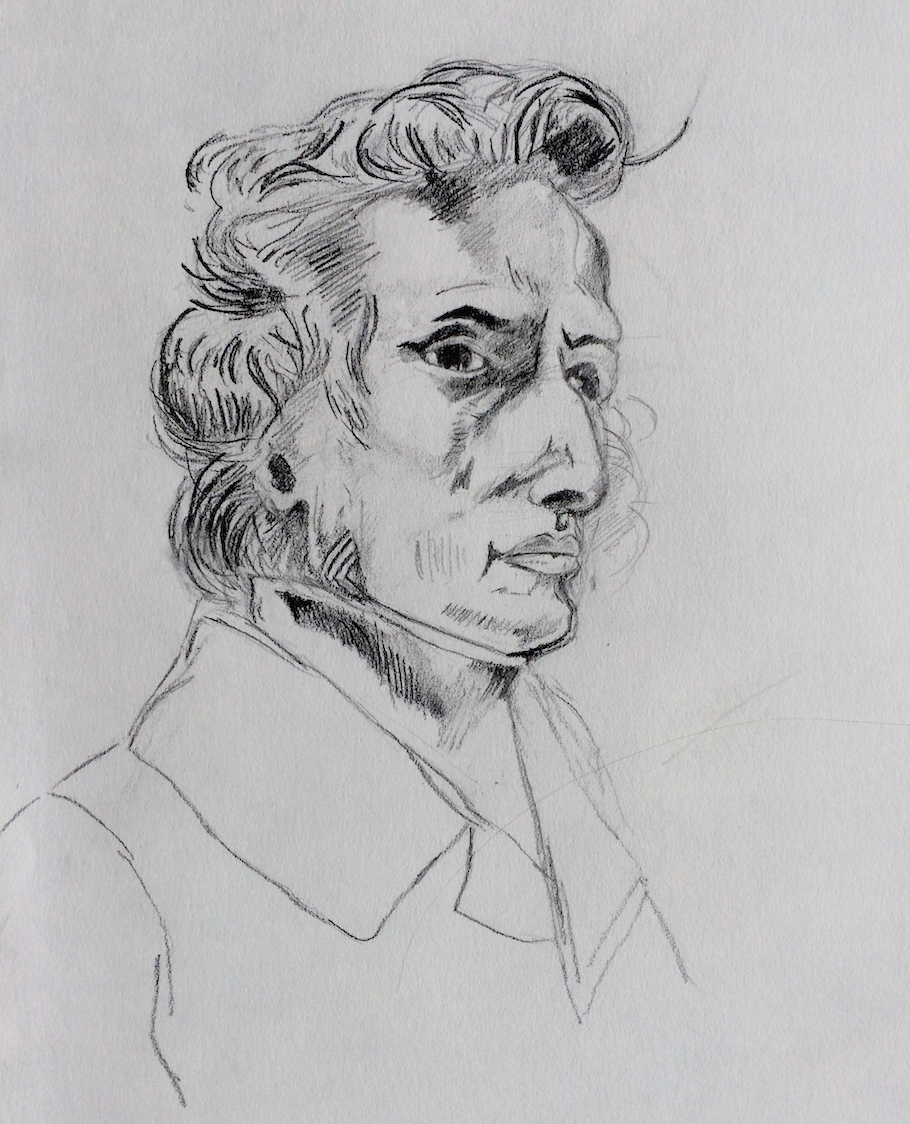 Fryderyk Chopin
1810–1849
Polish Composer of the Romantic Era
Imagine music that can convey emotions "from anger to affection, from sadness to delight, from the fervor of love to the flames of hatred, from courage to recklessness, from moments of happiness to broken souls" (from a CSA interview with renowned pianist Marek Drewnowski). Imagine music that takes you to meadows, forests, and fields where, soaked in the sun or the rain, you can smell and feel the pulse of nature. If you listen to music by Fryderyk Chopin—to his frolicking mazurkas, nostalgic preludes, revolutionary polonaises, and misty nocturnes—you will experience just that.
Fryderyk Chopin, the most outstanding Polish composer and a captivating pianist, was born in 1810 in the small village of Żelazowa Wola near Warsaw, to Mikołaj Chopin, a teacher, and Tekla Justyna Krzyżanowska. Both his parents, as well as his older sister, played instruments, and Chopin came into contact with music at a very early age and started piano lessons at the age of six. He soon proved to be a very talented student, showed a gift for improvising, and took up composing. His first compositions were polonaises, marches, and variations. As a child, he gave countless guest performances in the drawing rooms of the aristocracy. He regularly spent summer holidays at the country estates of his family's close friends, where he absorbed Polish folk customs and music. The sounds of Polish folk music, especially the dances echo in many of his compositions.
Chopin received a well-rounded education and at the age of 19 graduated from the Main School of Music, at the Warsaw University. An impressive portfolio of compositions, including
Variations in B- flat major, Op. 2
, on the theme of "Là ci darem la mano" from Mozart's opera
Don Giovanni
, as well as his virtuoso style of playing opened the doors of many concert halls around the world. The uprising of November 1830 against the Russian oppressor, when Polish people tried to regain independence, found Chopin in Vienna. He wanted to return to Poland, but the failure of the uprising made it impossible. In 1831, he went to Paris, where he spent the rest of his life, composing, teaching, and giving many public and private concerts. Even though he was a successful composer, Chopin suffered both emotionally and physically: he missed his homeland and his family; his extremely fragile health was deteriorating; he struggled financially. All his sorrows were manifested in his music. He died at the age of 39 in Paris.
Chopin's extraordinary works, mainly written for the piano, include four ballades, 27 etudes, more than 50 mazurkas, more than 20 nocturnes, 14 polonaises, more than 20 preludes, three sonatas, and two concertos, plus scherzos, waltzes, and many other compositions. They all reflect Polish patriotism, Chopin's complex personality, his feelings of nostalgia, and the deep layers of human emotions.
The website of the Fryderyk Chopin Institute in Warsaw,
www.en.chopin.nifc.pl
, is an excellent reference for the composer's full biography.
Pranav Kandikuppa