Chopin in Art Contest
A Birthday Card for Fryderyk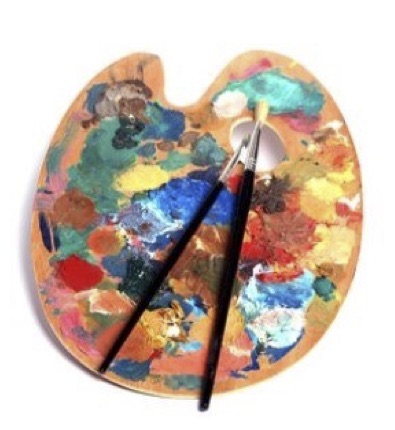 Today, a birthday is the most celebrated occasion for your family and friends, but back in the 19th century some people were not sure about the date of their birth.
Fryderyk Chopin's birthday has also been much debated for more than 200 years.Fryderyk's father, Nicolas Chopin, was a Frenchman from Lorraine who had emigrated to Poland in 1787 at the age of sixteen. Nicolas tutored children of the Polish aristocracy. On June 2, 1806, he married Justyna Krzyżanowska, a poor relation of the Skarbeks, one of the families for whom he worked.
Fryderyk was born in 1810, in Żelazowa Wola, 46 kilometers (29 miles) west of Warsaw, in what was then the Duchy of Warsaw, a Polish state established by Napoleon. He was baptized on Easter Sunday, April 23, 1810, in the Church of Saints. Roch and John the Baptist in Brochów, where his parents were married. The parish baptismal record gives his birthday as February 22, 1810, and cites his given names in the Latin form Fridericus Franciscus (in Polish, Fryderyk Franciszek). His eighteen-year-old godfather, for whom he was named, was Fryderyk Skarbek, a pupil of Nicolas Chopin.
On the commemorative plaque dedicated to Chopin placed on a pillar of the Church of St. Cross in Warsaw, where the musician's heart was laid to rest, his birthday is also recorded as February 22, 1810.
According to the family tradition, however, and Chopin's own entry in his declaration of enrollment to the Paris Literary Society from 1833 indicates he was born on March 1, which is now generally more accepted as the correct date.
In view of the contradictory information given by the sources, we celebrate the composer's birthday for a whole week: from February 22 to March 1.
General Guidelines
Participants will present an original work of visual art. It may be a drawing or a painting (no digital media) that has not been previously published or submitted at other contests.
Prizes will be awarded in three academic categories: elementary, middle and high school:

1st Prize: $125
2nd Prize: $100
3rd Prize: $75

Deadline for Submission: June 30, 2022
Download the PDF application form, fill it out, print and mail it with your work to the CSA address:
10700 State Bridge Rd, Suite 12, Johns Creek, GA 30022
For more information and questions, please contact us at info@chopinatlanta.org