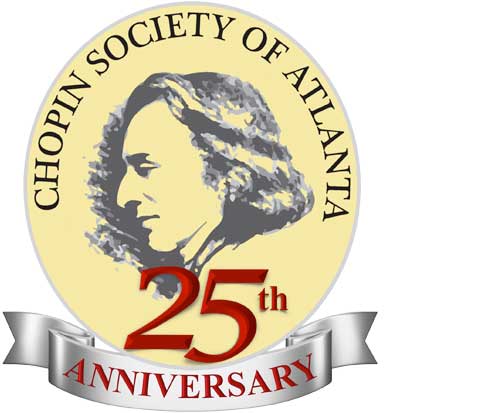 Copyright © 2002 - 2018 Chopin Society of Atlanta

<!— PAGE CONTENT —>
Participants will present an original work of visual art representing Chopin's life and/or music. It may be a drawing or a painting (no digital media) that has not been previously published or submitted at other contests.

Prizes will be awarded in three academic categories: elementary, middle and high school:
1st Prize
2nd Prize
3rd Prize
$100
$ 75
$ 50
Chopin in Art Contest
The Chopin Society of Atlanta is pleased to announce a "Fryderyk Chopin's Life in Poland Contest" for K-12 school students. The goal of the contest is to give the participants a chance to express their appreciation of Chopin's life and music through visual media and poetry.

General Guidelines:
Fryderyk Chopin - Polish Composer of the Romantic Era
For more information and questions, please contact us at info@chopinatlanta.org
The Chopin Society of Atlanta is a non-profit organization devoted to promoting Fryderyk Chopin's music, advancing the understanding and appreciation of his legacy and promoting the arts in the Metro Atlanta area.